Podcast: Play in new window | Download (Duration: 38:46 — 53.2MB)
Subscribe: Google Podcasts | Stitcher | RSS | More
Do you have a highly sensitive boy?
Perhaps your son has been called "too sensitive" or "too emotional." Maybe he is easily overwhelmed, especially when he's surrounded by a lot of sensory stimuli. 
Approximately 10% of all males are thought to be highly sensitive — and often, others imply that they aren't "man enough." In a culture that's long valued stoicism in males, sensitivity is seen as a a liability. Except…emotional intelligence — the ability to identify and process emotions — is now recognized as key to human happiness, healthy relationships and even exemplary performance in the workplace.
By age 5, William Allen understood very clearly that he was different. People told him to "man up" and that he "needed to be tougher." Their words and reactions to his emotions told him, in no uncertain terms, that he was not living up to the masculine ideal. And, like many highly sensitive people (HSP), William reacted strongly to criticism. He internalized it and assumed that people were laughing at him, for instance, rather than his ridiculous costume when he took the stage in a school play.
William says parents can help their highly sensitive sons learn how to verbalize and test their internal thoughts. "As a parent, you're a trusted figure," he says. "You really don't know if an internal belief is true unless you're able to test it in the real world," William says.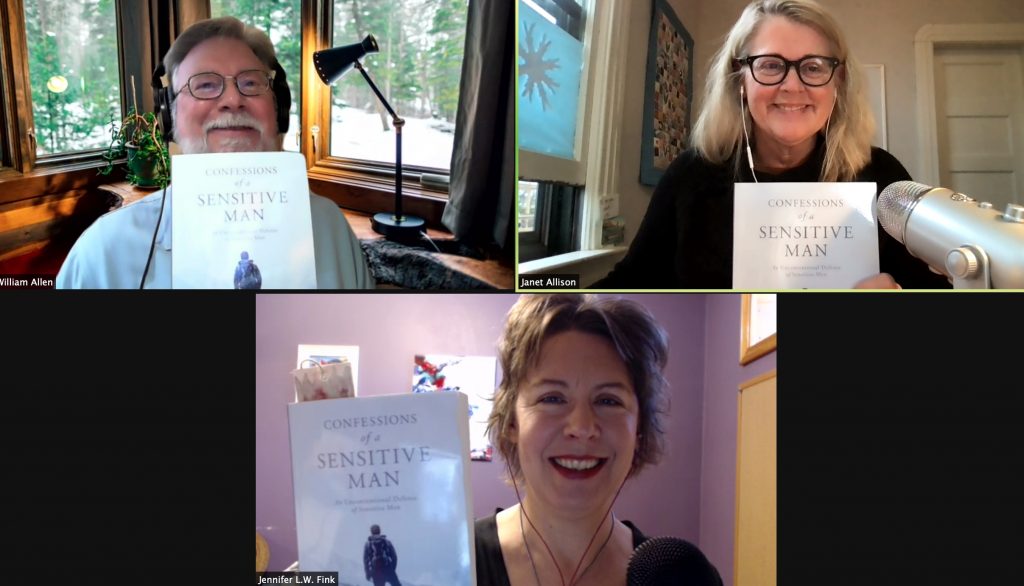 In this episode, Jen, Janet & William discuss:
Characteristics of highly sensitive people
The effect of criticism only highly sensitive boys
Helping sensitive boys externalize thoughts and test ideas
Positive attributes associated with high sensitivity
Why highly sensitive boys are prone to overwhelm, temper tantrums and meltdowns
The link between sensitivity & empathy
Creating a calm environment for your sensitive child
Expanding the definition of masculinity to make space for sensitive boys & men
Highly sensitive heroes
Helping sensitive boys deal w peer pressure
Links we mentioned (or should have) in this episode:
The Highly Sensitive Person — website recommended at 12:07
Confessions of a Sensitive Man: An Unconventional Defense of Sensitive Men, by William Allen
The Sensitive Man — William's blog
Sensitive Boys (w Dr. Sandy Gluckman) — ON BOYS episode
You Asked About Age 14, Implicit Bias & Sensitive Boys  — ON BOYS listener Q & A
Shameless — TV show mentioned by Jen at 17:17
Outlander – TV show mentioned by William at 28:00
Why I Want My Boys to be Just Like Pa — classic Building Boys post referencing Pa Ingalls, a highly sensitive man (at least as portrayed by Michael Landon!)
Sponsor Spotlight: Prisma
Prisma is an innovative online school for 4-8th graders who want an education tailored to their interests, abilities, and goals for the future. Fall registration is going on NOW.