Podcast: Play in new window | Download (Duration: 43:48 — 60.2MB)
Subscribe: Google Podcasts | Stitcher | RSS | More
Teaching boys to drive can be exciting,
scary.
and intimidating.
Boys are more likely than girls to speed, drink while driving, and take chances when they have passengers in the car.
"I think he thought driving was going to be super intuitive," says Carole, mom of Lucas, a newly-licensed driver. "When we started, he was like, 'Whoa, this is not at all what I thought it was going to be!' It's not Forza."
No matter how many hours your son has logged Forza and other popular driving video games, it's a good idea to start his real-world driving adventure in a parking lot or other wide-open space where he can gain experience without worrying about other drivers.
But even after your son has mastered the basics of driving, it can be unnerving for parents to hand over control of car.
"It was definitely hard to see him drive off the very first time," Carole says. "It immediately brought me back to when he was in 5th grade and wanted to ride his bike to school. We don't live on a super bike-able road, so we talked about it and we biked it together and the day he rode off by himself, I was like, 'Oh my gosh, I just have to trust that everything I've done up to this point is going to be enough.'"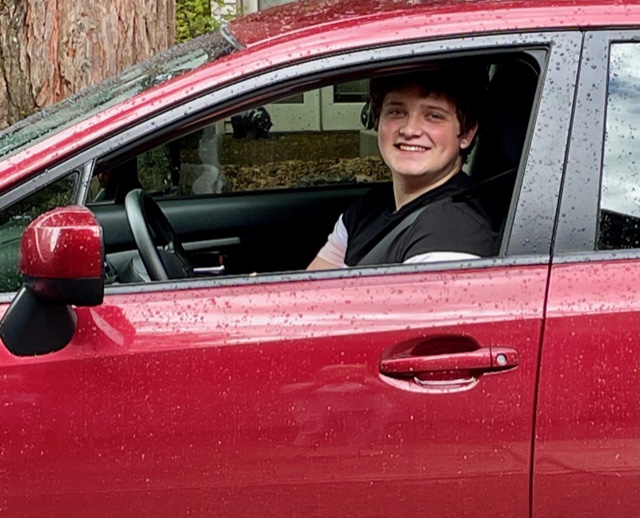 In this episode, Jen, Janet, Carole & Lucas discuss:
Parental involvement in teaching boys to drive
Driver's ed
State requirements to obtain a driver's license
Real-world driving vs. by-the-books driving
Managing parental fears & grief
Safety concerns
Effectively communicating risk to teenage boys
What to do if your son doesn't want to learn to drive
Links we mentioned (or should have) in this episode:
Age 16 & Learning to Let Go — Building Boys post
Safety Tips for Parents Teaching Their Boys How to Drive — Building Boys post
Here's How You Keep Your Teen Safe on the Road — Building Boys post
6 Things Every Father Should Teach His Son About Cars — Building Boys post
How to Help Kids with ADHD Drive Safely — Child Mind Institute article
Teens with ADHD and Driving — article from Children and Adults with Attention-Deficit/Hyperactivity Disorder
Sponsor Spotlight: Cozi
#1 organizing app for families