.redcircle-link:link { color: #ea404d; text-decoration: none; } .redcircle-link:hover { color: #ea404d; } .redcircle-link:active { color: #ea404d; } .redcircle-link:visited { color: #ea404d; }
Powered by RedCircle
Which ON BOYS episodes were the Best of 2022?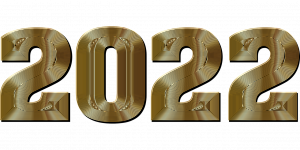 Some of our favorites!
Chris Tompkins, author of Raising LGBTQ Allies: A Parent's Guide to Changing the Messages from the Playground, recognized the power of unspoken messages when his then 6-year-old nephew asked him — an openly gay man — if the female friend with him was his girlfriend. In that moment, Chris realized that his nephew didn't know he was gay. In conversations with adult family members the next day, Chris learned that most believed that his nephew wasn't "old enough to understand."
4. How Microschools & Black Moms May End the School to Prison Pipeline
When they realized that schools wouldn't change quickly enough to meet their kids' needs, members of the Black Mothers Forum opened microschools, with an eye toward ending the school to prison pipeline.

Existing school leaders and educators "really did not understand how to create a safe and supportive learning environment for our Black children," says Janelle Wood, President of The Black Mothers Forum, Inc.
3.  Myths & Misconceptions About Boys
How many do you believe?

"Boys are easier than girls."
"Boys are less emotional than girls."
"Boys leave their families when they grow up."
"With boys, you don't have to fight over clothing choices."
"There's less to worry about with a son than a daughter when they're teenagers and dating."
2.  Picky Eaters, Family Meals, & Nutrition
"I felt confident going into parenting!" says Rebecca Toutant, a registered dietician who began her career helping children with autism and sensory issues expand their palate. "I thought my boys would be these really wonderful, adventurous eaters and we'd sit down at the dinner table and have such peaceful family meals."

…Children are naturally "neo-phobic," or hesitant to try new things, Rebecca says. That's a protective instinct. So, our kids look to us to see how we're interacting with and reacting to food — & many, many, MANY exposures to a food (as many as 10-20) for a child to accept it.
It's time to  "move from focusing on behaviors to focusing on how each child perceives, understands, and interprets their world," says Dr. Delahooke,  a child psychologist and author of Brain-Body Parenting: How to Stop Managing Behavior and Start Raising Joyful, Resilient Kids and Beyond Behaviors: Using Brain Science and Compassion to Understand and Solve Children's Behavioral Challenges.

The autonomic nervous system is our "automatic nervous system," she explains. It controls our bodies' unconscious, non-voluntary reactions. Importantly, the triggers for each of us can be different.
A few of our other 2022 favorites:
Why are Video Games So Important to Boys?
Helping Boys Develop Healthy Body Image
Which were your favorite episodes of 2022?
Need help with your boys?
Subscribe to Jen's newsletter, Building Boys Bulletin
Join Janet Allison's real-time, monthly group coaching program, Decoding Your Boy